Ways to DIY Your Floral Installation for Wedding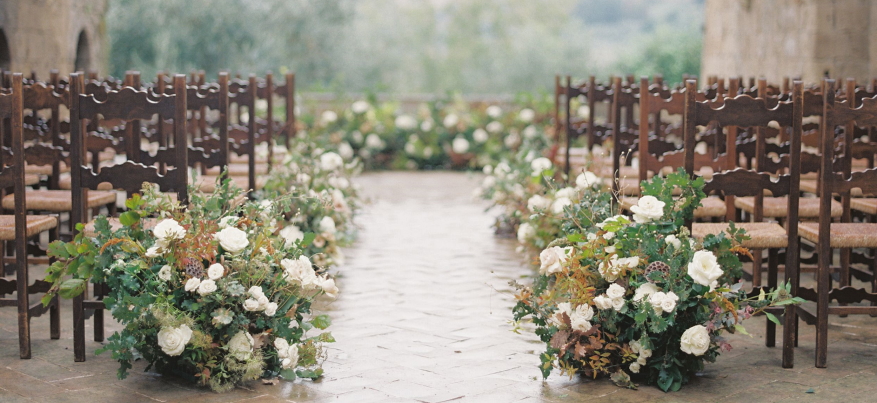 You are about to embark on the most exciting and important day of your life. One thing you will want is a beautiful wedding that reflects your style and personality. You can have this by having a DIY floral installation for your wedding! This blog post will teach you how to make all of the arrangements, from deciding which flowers go best with your color scheme to choosing which vases work best in each venue area.
Coming up with an idea for a DIY floral installation might seem too complicated or time-consuming, but don't worry! We've got some great tips on where to find inspiration for different styles without spending hours scrolling through Pinterest boards. Instead, please take advantage of our simple guide below to focus more on the planning of your Big Day.
Art of Floral Installation Design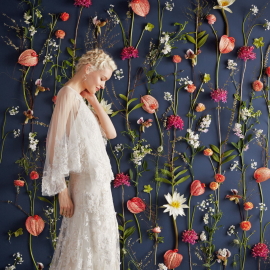 Floral installations have become a trend in weddings, and with good reason. The floral arrangement brings the natural beauty of nature into your wedding, making it an organic and elegant affair. This is why we decided to share our expertise with you- so that you can create a floral installation for your wedding that will be beautiful enough to impress even the most discerning eye! We'll cover everything from types of flowers, tips on selecting colors, what styles are popular right now, how different arrangements can work for different venue setups, and more. So get ready to make your floral dreams come true!
A floral installation is a great way to add an elegant touch and make your wedding stand out. With suitable materials, you can create something beautiful that will last for years! Here are some tips for crafting your own DIY Floral Installation.
It also provides tips on how to get started with this project so that you can plan accordingly. This project is perfect for anyone who loves flowers or wants their wedding day to be memorable in a unique way!
A bride-to-be is often overwhelmed with decisions to make for her big day. One of the most critical choices she will have to make is what kind of flowers she wants for her wedding. Flowers can provide a great pop of color, and they are also symbolic, so you must take your time when deciding what type and colors you want at your wedding.
Hanging Floral Installation
The installation pictured here features white roses, which symbolize purity and innocence, and purple irises to represent wisdom. The installation is very feminine but still has an underlining theme of strength and femininity through the use of natural tones such as green leaves on top and brown twigs below the flowers. This would be perfect for spring or summer.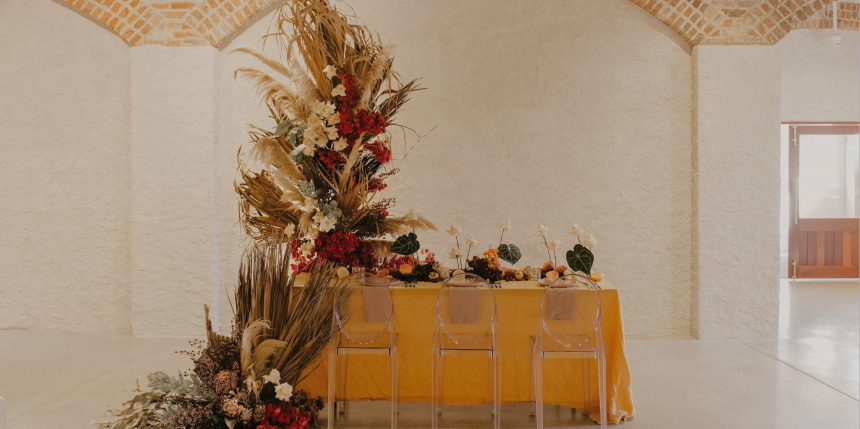 Floral installations make for great decorative items, but they can also be used to set the tone for a wedding or event with just a few arrangements. Florals are one of the most versatile decorations you'll find and can be used in many different ways – from centerpieces to garlands on the walls. The best part about floral installation is that your imagination only limits you!
Floral installations are perfect for weddings because they provide a romantic atmosphere to make your guests feel more at ease. However, it's important to remember not to overdo it either, as too much greenery might overwhelm people and cause them discomfort during dinner or speeches. Know what colors you want before buying flowers so that you don't end up with an arrangement.
Writing about weddings is not just about describing how beautiful and magical they are but also giving people tips on saving money while still achieving their dream look without breaking the bank! So in today's blog post, I'll share with you all my secrets on how to create stunning floral installations at home using locally grown flowers from your market or grocery.